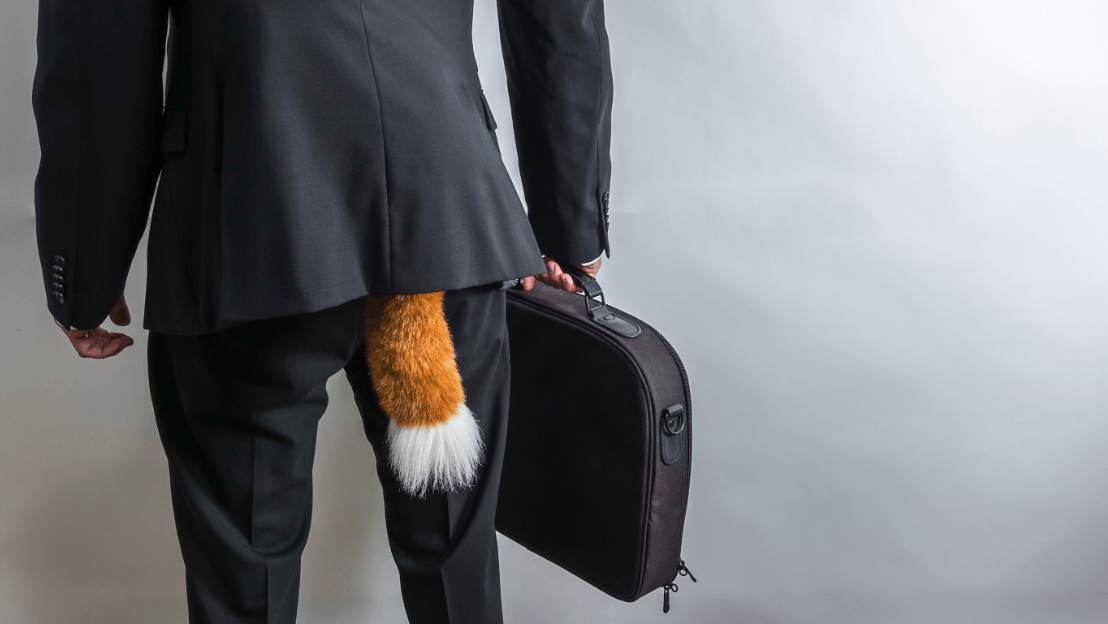 27 Jun

What kind of company are you? A dodo or a fox?

A look at how companies adapt to change, or don't and die
by Ray Murphy, Founder and Managing Director of Alert Business Intelligence, pioneers in business intelligence
Share on facebook
Facebook
Share on twitter
Twitter
Share on linkedin
LinkedIn
Share on pinterest
Pinterest

There is a saying 'adapt or die' which I believe grew from Charles Darwin's famous quote: 'It is not the strongest species that survives, nor the most intelligent….but the one that adapts to change.'
And nothing could be more so than in business. The commercial graveyard is littered with the corpses of organisations that thought they could carry on with what they were doing without the need to change. Or they were so confident that customers or clients would always want their goods or services that they didn't notice that the wind of change was a'blowin until it arrived in an icy blast and knocked them out of the game.
So my question to you, is – are you or your company a dodo or a fox? The dodo died out because it couldn't adapt quick enough to learn how to keep out of the way of the hunters that were out to kill it; while the fox, as we know is a wily old thing that is at home in the countryside, towns and cities and has a constitution that has adapted to eat whatever it can lay its paws on.

           When you're finished changing, you're finished (Benjamin Franklin)

Do you know, for instance, whether your sector's performance is on the rise or fall? Or whether the products you make are about to become obsolete because of new technology or a changing market? And have you checked the market trends, new business boys on the block you might need to compete with, or new sectors that are about to shoot through the roof? Or perhaps the most important question of all – have you got the courage to change your business model if it's not working and the day-to-day struggle is getting harder?
If you've answered no to all the above, then I'm sorry to say you could be that dodo, and if you've answered yes – great news, you might just be a fox. But wait, even if you are checking the lay of the land and the direction of the wind and everything else wise business people do, are you already making plans to adapt your business so you can sidestep problems, mitigate risks and get ready for opportunities? Knowledge without adapting doesn't make you a fox.
I thought you might be interested in hearing about some business dodos and foxes (see below) and compare their challenges and the courses of action they did or didn't take. It makes sobering or inspiring reading, depending on the camp they are in. There's great virtue and rewards when learning from others' mistakes.
Of course, I should be asking the same question of my own company. Am I a dodo or a fox? Well, over the last ten years or so since I set up AlertBI I have changed the focus and offer a different range of services than when I started out. I've realised that it is best to offer a customised service than try to be Jack of all trades to everyone and I've adapted my business model accordingly. So you could say that I'm feeling more than a bit foxy right now!
If you would like to turn your organisation into a fox (if it isn't one already), AlertBI has the data and insights to help your company adapt to change. Visit alertbi.com or talk to me, Ray Murphy on 07814 770621.

           In a chronically leaking boat, energy devoted to changing vessels is more productive than energy devoted to patching leaks. (Warren Buffett.)

Here are the stories of the foxes and dodos in no particular order:
Google was founded in 1998 and had no business plan worth mentioning for much of its early life. In his book "The Search, Google", John Battelle, co-founding editor of Wired (magazine), stated that Google was once 'a maddeningly unprofitable company, fumbling left and right for a stable revenue source'.
It had started off by selling its technology to other search engines and its search appliances to businesses, making very little profit along the way. However in October 2000 Google's fortunes started to change with the launch of its AdWords program. In what was pivotal yet simple idea, they enabled businesses to advertise their products to the people who were searching for those products on Google.
This business model helped them almost overnight to become an advertising juggernaut as well as the world's most popular search engine. In the last financial year, Google had almost 100,000 full-time employees and revenue of more than £107 billion, of which £91 billion came from AdWords revenue. Compare this to only £54 million and 260 employees in 2001 and you can see that Google has certainly earned its foxy stripes.
In 2016, the iconic toy store Toys 'R' Us had a revenue of £9.0 billion. In December 2017 they announced plans to shut 26 of their stores in the UK, stating that the warehouse-style shops which it had opened in the 1980s and 1990s were 'too big and expensive to run in the current retail environment'. By February 2018 they had gone into administration and closed down 1,000 stores world-wide with the loss of 35,000 jobs.
The retailer had been the biggest of its kind in the UK and at its height had 105 stores across the country. It had not adapted to the style of selling adopted by many of its competitors in which families can have an exciting and enjoyable shopping experience, sitting and playing with the toys in a comfortable environment rather than walking around a draughty warehouse.
APPLE
On April 1, 1976, Apple Computer Inc. was founded by Steve Jobs and Steve Wozniak, who were college dropouts but had the shared revolutionary idea (at that time) of making computers user-friendly. In 1980, the year they went public and introduced their first-ever colour graphics, their sales jumped to £92 million. However, due to internal squabbles, Steve Jobs was ousted in 1985 and was replaced by a revolving door of CEOs.
By 1993 the company had lost its focus and struggled to find consistent, profitable sources of revenue, selling anything from digital cameras to portable CD players to TV appliances. When Jobs returned as CEO in 1997 he radically changed the direction of the company by re-focusing on making beautiful consumer electronics instead of aimlessly following marginal product ideas. In 1998 Apple launched iMac, followed by iPod in 2001 which proved to be an even bigger success, selling more than 100 million items in the first six years. The iPhone was another dramatic revenue generator, producing a hundred percent year-on-year rise in sales.
By the end of its 2018 financial year, Apple had 132,000 full time employees and had generated its highest ever annual revenue of £202 billion. All this would not have been possible without incorporating drastic changes in the company's direction and business model, making this a fox with the highest credentials.

           It is not failure to readjust my sails to fit the waters I find myself in. (Mackenzi Lee)

Kodak was a photographic film technology company that dominated the market in the 20th century. Steve Sasson, a Kodak engineer, actually invented the first digital camera back in 1975 for Kodak, but Kodak's leaders refused to give permission to launch or sell it because they feared that it would affect sales of photographic film.
They failed to realise that digital photography was the way forward and blew the chance of leading the digital photography revolution after initialising it. Kodak filed for £5.3 billion bankruptcy in 2012 when it had around £4.0 billion in assets and nearly £5.3 billion in debts.
Who could have foreseen back in 1994 when Jeff Bezos started an online bookstore in his garage in Seattle, that his business would go on to become the largest internet retailer in the world. From its humble beginnings when it was billed as 'Earth's biggest book store', it has gone on to revolutionise the way consumers think and behave. From fresh food online, same day delivery or even within the hour, Amazon now provides amazing services which customers have come to expect. The notion of convenience has been reinvented and will continue to be challenged by Amazon.
Jeff Bezos still sends out the same 1997 Annual Report letter to shareholders highlighting a relentless focus to 'obsess over customers' and the desire to make bold rather than timid decisions. Amazon generated £183 billion in 2018 – a 30.93% increase from 2017, and currently employs around 647,500 full and part-time employees. They're certainly not about to become extinct like the dodo.
Nokia was founded in Finland in the late 1800s and at one point was the world leader in the manufacture of quality mobile phones. However, while other similar companies started to understand the importance of data internet services and the way communication channels were changing, Nokia failed to appreciate the importance of using software and kept their focus only on the hardware so as not to alienate their existing customers.
By failing to innovate however, when Nokia was eventually forced to compete in the smart phone market after Apple's iPhone was launched in 2007, they were too far behind and too late to the market. The company was eventually sold in 2014 to Microsoft by which time Nokia's value was only 10% of what it had been just six years before.

           Faced with the choice between changing one's mind and proving that there is no need to do so, almost everyone gets busy on the proof. (John Kenneth Galbraith)

Lego, founded by a Danish carpenter in 1932, began as a small producer of wooden toys and then simple plastic building bricks. It quickly captured the market and became a brand that holds a flame for generations of children. Their original idea was so good that no one thought that that it would ever go out of style, but as a result of over-innovation, they almost went bankrupt in 2003. In a market saturated by a number of new technologies, the toy manufacturer had exhausted almost all of its options. There was a critical need to refocus their business to stay in the competitive market, so the manufacturers decided to recalibrate but keep their business model and improve the way they managed the innovation process.
They discovered they could revitalise and reignite their original products by collaborating with the makers of Harry Potter and Star Wars films, as well as launching a successful series of Lego movies. By taking the time to see where and why the business had faltered, Lego created a measured strategy to fix its problems. In 2018 they had more than 19,000 employees and had generated £4.3 billion in revenue. Their cunning plan had worked!
Blockbuster Inc. was an American-based provider of home movies, video games and rental services. At their peak in 2004 they employed 84,300 people and even managed to weather the change from VHS to DVD. By 2010 they filed for bankruptcy. The reason for their decline was simple. While Netflix was sending out DVDs to their customers' homes, Blockbuster assumed their physical stores were sufficient to satisfy their customers. As they had been the pioneer of the movie rental market, their executives didn't see any reason to change their business model.
The irony is that in 2000, the founder of Netflix, Reed Hastings, proposed to partner with the then CEO of Blockbuster, John Antioco. Hastings' suggestion was that if Blockbuster promoted Netflix in the stores, Netflix would help to run Blockbuster on the internet. Antioco did not accept the proposal, thinking that Netflix was 'niche business'. Ten years later, Blockbuster was bankrupt and Netflix is currently worth £22 billion.
An article in Forbes magazine sums up the end of Blockbuster as: 'The web didn't slaughter Blockbuster, the organization did it to itself'.

Share on facebook
Facebook
Share on twitter
Twitter
Share on linkedin
LinkedIn
Share on pinterest
Pinterest
Categories
Can AlertBI help with your data insights?
Most of the information listed below is not readily available in any other data analysis software system. Many of the sectors, sub-sectors and companies we profile will be completely under your radar yet have turnovers and profits counted in millions. Our software enables you to:
Find out which sectors are either stagnant, shrinking fast or growing and whether they need to move their company in or out
Instantly see where the fastest –growing or declining businesses are located in the UK and if they need to move or withdraw from those areas
Compare companies in different sectors and which ones have the largest turnovers or the smallest profits
Look at the activities of a client or competitor over a period of time and see how many employees they've recruited or lost, if they're about to open new branches or about to close existing ones
Take the features of a company's best clients and find 'clones' of them, perhaps in other sectors or regions, so the organisation can utilise and roll out existing operations across production, transport and/or services
Discover whether other firms are extending into that company's area of operation or how their competitors are doing.
Become an expert adviser in a given field by using fresh data to create their own publications, business advice, and proof of expertise.
AlertBI's investment in cutting-edge data systems technology
Alert Data, our constantly updated data hub, contains 100 million pieces of information on 500,000 UK organisations and can be used as easily as a Google search engine, 24/7. The data contained can be diced and sliced to the user's exact needs across 21 sectors; over 100 sub-sectors; locations by nation, region, town, city and post code; detailed contact types; and company details, such as performance, size, turnover, and profits.
The Alert Data online service is one of the most innovative data analysis software systems available anywhere. Find out more at alertbi.com or give me, Ray Murphy, a call on 07814 770621 or send us a message via the form below.


The service


Applications


Try us out

Like to know more about the business and market analysis software available to help you understand what's really happening in your current and other markets?
Contact us for a free, no-obligation consultation and get impartial advice from one of our data experts.