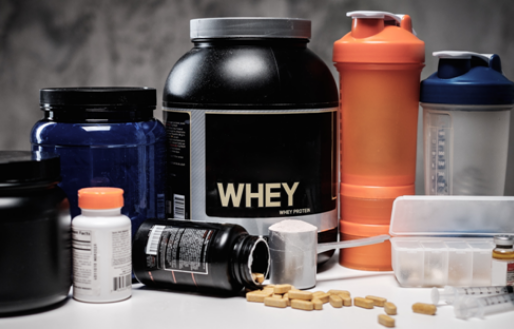 14 May

Huge growth-spurt in vitamin and supplement sales… Clued up investigates the reasons behind it.
Issue 2 – May 2019
Huge growth-spurt in vitamin and supplement sales… Clued up investigates the reasons behind it.
Share on facebook
Facebook
Share on twitter
Twitter
Share on linkedin
LinkedIn
Share on pinterest
PinterestIn just four years, Britain's vitamin and supplement suppliers have seen their collective turnover jump from £1,700 million to a current total of £2,700 million, an increase of 61.5%. Clearly the industry is reaping the benefits of increased public interest in health and fitness, but the stellar growth is due to a range of complex societal changes, coupled with increasingly effective marketing strategies.
According to the latest information from Alert Business Intelligence, 66 of the leading players in the UK marketplace have not only been ramping up sales, they have also been investing heavily in people. Four years ago, 4,196 were employed within the sector. Today the headcount is up 217% to 13,310.
           Four years ago, 4,196 were employed within the sector. Today the headcount is up 217% to 13,310.
The sector is flexing its growth muscles


Want to learn more about the companies or this sector?
The factors underlying this sector's rapid growth
Certainly, demographic changes are playing a part. At one end of the age spectrum, the post-war generation of baby boomers is coming to terms with late middle age, with all the associated health concerns. This in turn is creating demand for vitamins and supplements that will help them ward off illness and keep the ageing process at bay.
Meanwhile, interest in health, fitness and general wellness has arguably never been higher across all generations. There are now over 7,000 gyms in the UK, with a total membership approaching 10 million – a record high. This indicates that one in every seven people in the UK is a gym member, creating a demand for a range of energy foods and body sculpting supplements such as whey powder. Most of the gyms actively or passively promote supplements and vitamins of one sort or another and many have close, financially beneficial tie-ups with the manufacturers.
Change in marketing strategy also boosting salesAll of this dovetails neatly with a change of marketing tack on the part of the industry. Most people who have worked in the vitamin-supplements sector for any length of time can remember the days when products were plainly packaged and – aside from best-selling vitamin products often sold through specialist outlets, such as Holland and Barrett – much of the marketing was focused on putting ingredients centre stage.
Today, things are different. The specialist market still exists but increasingly supplements are marketed as lifestyle products and they are proudly displayed in mainstream retail outlets –particularly if they are sports and fitness related. Equally important, brands have also tapped into niche marketing, aiming products at clearly defined groups, such as the elderly (in search of, say, bone strength), pregnant women, or those going through the menopause.
Of course, businesses that are expanding rapidly in terms of people and turnover often do so at the expense of profitability in the short or medium term. So perhaps not surprisingly, the Alert BI figures record only a modest increase of 1.5% in operating profit from £174.9 million to £177.6 million. Taken as a whole though, the data suggests the industry is tapping into a well of ever-increasing consumer demand.
The global dietary-supplements market is predicted to grow at a rate of 8.8% per year to reach £169 billion
by 2022.Projections for the next five years are sensational. By 2024, if the trends continue, employee numbers will be close to 27,000, turnover over £4 billion and profits £218 million.
Another factor is that while drugs are considered unsafe until proven otherwise, this requirement does not apply to supplements. Because supplements aren't considered drugs, they aren't put through the same strict safety and proof-of-effectiveness requirements that drugs are; whereas all the drugs you can buy, even without a prescription, must be proven safe and effective. Manufacturers of supplements therefore have lower costs when developing and bringing products to market.
The meteoric rise of the social influencer There are less obvious factors at work too. We are living in the era of the 'self-directed consumer'. Or to put it another way, we all have access to a huge reservoir of online information on supplements and their possible benefits – information that underpins the choices we make. Equally important is the rise of the social media 'influencer' – notably on YouTube and Instagram – with supplements being enthusiastically and regularly endorsed by athletes and lifestyle gurus. When effective – and they very often are – these endorsements fuel aspiration, raise awareness of products and boost sales.
Marketing approachesThere is, however, no one-size-fits-all approach to marketing. There is a huge amount of variation within the vitamin and supplement sector, both in terms of product and target audience. This is reflected in the marketing strategies of the leading players.
Here we take a look at five of the beefiest performers:
Company background
Marketing strategy

beehealth.comBee Health is involved in the manufacture of vitamins, minerals and supplements. It has a team of pharmacologists, chemists and research scientists to work with the finest ingredients sourced from around the world.
– Turnover up 183 % over 5 years to reach £26.6m
– Employee numbers up 158 % over 5 years to reach 253 staff.
Focus on natural/healthy features
Bee Health's marketing approach is to focus on the natural and healthy advantages of its superfoods and nature-derived products – and it's paying dividends.
They have raised operating profit from £0.9 million to £3.1 million. Although the business offers a wide range of products, the starting point was a family of supplements derived from Propolis, a resin produced by bees. That has positioned the brand within the growing natural-health market.

brunelhealthcare.co.ukManufacturing, packaging and distribution of vitamins, minerals and supplements for large national retailers and contract manufacturing customers.
– Turnover up 32.6 % over 5 years to reach £46.8m
– Employee numbers up 50.2 % over 5 years to reach 389 staff.
Focus on own-brand supplements
It's important to stress that some of the biggest players in the market are manufacturers rather than (exclusively) brands. For instance, both Brunel Healthcare and Principle Healthcare produce own-brand supplements but also manufacture on a private-label basis for stores and pharmacy chains using discount and online models. The brands are sold on a global platform through retail, pharmacy, discount and online models.
This is a hugely lucrative sector of the market, not least because of the opportunities to manufacture in bulk. Brunel's latest sales figures total more than £40 million (up from £31 million four years ago)

principlehealthcare.comPrinciple Healthcare is a private label producer of vitamins and minerals, supporting and servicing some of the UK's largest retailers, from large grocery chains to independent discounters.
– Turnover up 1450 % over 5 years to reach £21.7m
– Employee numbers up 1245% over 5 years to
reach 150 staff.
Private Label Production
Principle has recorded impressive growth, with turnover up from £1.4 million to £21.7 million. The firm has a portfolio of different brands, covering all aspects of general vitamin, mineral and supplement nutrition. And there is an extensive team of expert product managers, category experts, nutritionists, chemists and scientists.

bulkpowders.co.ukSports Supplements, trading as Bulk Powders, is a company involved in the manufacture, retail and wholesale of nutritional sports production and supplements. It began trading exclusively online in 2005, and now has a warehouse and manufacturing facility.
– Turnover up 209 % over 5 years to reach £32.2m
– Employee numbers up 105 % over 5 years to reach119 staff.
Endorsement marketing
Bulk Powers also makes good use of endorsements. The company is focused on the growing market for muscle building – notably whey – and has its own crew of influencers. Dubbed Team Bulk, it includes Boxer Anthony Joshua, diver Tom Daley and animal activist Lucy Watson, who endorses the vegan range. Bulk Powders' parent company, Sports Supplements, saw turnover rise from £6.8 million to £32.8 million over the four years, with operating profits up from £0.4 million to £4.3 million.

myprotein.comMyprotein is a British online retailer based in Cheshire, UK that manufactures sports nutrition products, including supplements, protein powders, vitamins and high-protein foods and snacks.
– Turnover up 270 % over 5 years to reach
£548m
– Employee numbers up 221% over 5 years to
reach 2164 staff.
Focus on lifestyle and aspiration
Myprotein's promotional emphasis is on lifestyle and aspiration, targeting its customer base with a combined offer of nutritional supplements alongside a range of sports clothing. To that end, the company has made good use of Instagram – and influencers – to attract and retain customers. Currently, the company is owned by The Hut Group, which itself is largely a lifestyle brand across a range of beauty and wellness products.
Turnover for the group as a whole has soared from £147 million to £547.9 million, with operating profit rising to £16.9 million from £6.2 million.
Common factors in marketing approaches
But there are some common factors – particularly the need for supplement makers to convince their target customers that their products are effective, safe and value for money. To that end, many do extensive testing and benchmarking – particularly when health-improvement claims are made.
Those who win the confidence of customers look set to prosper, not least because demand in the marketplace continues to grow.

Want to learn more about the companies or this sector?
Summing Up

• Nutrition supplements were once primarily used by high-level athletes and bodybuilders, but now they are popular among health conscious people who may not go to the gym AND the 10 million people that do.
• Supplements come under lighter government and safely regulations than drugs do, making them a more attractive product area to be involved with.
• If current rates of business growth are maintained, the sector will, in the UK, have grown employee numbers from 4,000 to 26,000 in the 10 years between 2014 and 2024.
Share on facebook
Facebook
Share on twitter
Twitter
Share on linkedin
LinkedIn
Share on pinterest
Pinterest
Clued-Up is a regular free publication delivering unreported stories. We interpret business data and insights, spotting trends as well as opportunities and threats, pinpointing upcoming new firms and those that are struggling or static.
We then deliver the information in a digestible and meaningful way so that it can be acted upon.
If you would like to receive Clued-Up articles on a regular basis, register your interest here.
Sign Up For Clued-up Now:
Alert BI – Pioneers in business intelligence delivering live data and insights
Alert Business Intelligence is the UK's most innovative business insight provider. We are pioneers in business intelligence, helping thousands of clients to pinpoint new opportunities, research and understand markets, reach the right decision-makers and close profitable deals – FAST.
Every month we detect thousands of organisations experiencing the kind of change and challenges that often prompt a search for new or different suppliers and a receptiveness to new approaches. So, if you need to know who in your target industries is; creating or shedding jobs, moving premises, receiving investment, involved in mergers & acquisitions, appointing new senior staff, making international moves or restructuring – talk to us.
We work with organisations of all sizes in the public and private sectors, ranging from start-ups and sole-traders to SMEs and global organisations, such as Barclays, Mars, Trinity Mirror, The Bank of England, Google and Hays.
Clients we have worked with
We work with organisations of all sizes in the public and private sectors, ranging from start-ups and sole-traders to SMEs and global organisations, including Barclays, Mars, Trinity Mirror, The Bank of England, Google and Hays.